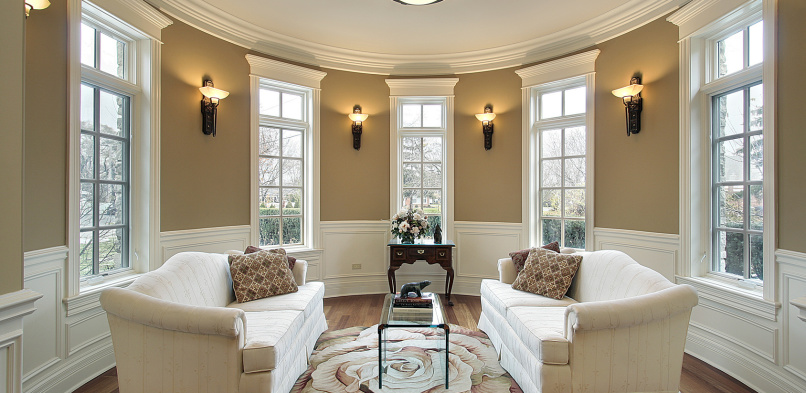 At PG Painting we offer a full line of interior services to transform any home interior. We can do as little as a fresh coat of paint or a complete renovation. To start, our highly skilled interior house painters can repair any damaged area. Whether it's from smoke or water damage, to stripping old wallpaper, let us do the hard work for you. Depending on need, we can re-install new drywall, spackle, sand and prime to create a beautiful new canvas.
 If you don't need all of that, we can jump to finishing stages. This would include offering color consultation and painting swatches on walls. (We know how hard it is to pick that perfect color). Our final steps include painting several finish coats for that perfect look and installing any desired trim/molding.
 We know your home is precious, that is why our painters will lay drop clothes down, plastic off any necessary areas and clean up after themselves. Our painters will make sure the only thing left behind, is a gorgeous new home.
Interior Painting Services Offered